About George & Kris Mae
A little about us and how we found each other in this crazy, enormous universe.
Film Photographer + fine artist
Cat Man + husband + Daddy
all- around coolest guy ever. george is everyone's best friend,(especially the feline crowd). He has that "Daniel Day Lewis"- esque cult following but is too humble to admit it. MEOW.
Designer + Recovering Perfectionist
Cat Girl + Wife + Mommy
Throwing caution to the wind (but bringing a chic Jacket Just in case). Kris Mae is a constant balancing act- and entertainingly so. Advice curator from Mascara to DIAPERS.
We welcomed our first miracle child in February 2018- a baby girl named Charlie after our amazing mother, Charlotte. After we were told by multiple doctors after many years of trying that kids were not going to be in our future, we found out at my pre- hysterectomy appointment that we were 6 weeks PREGNANT. The joy and amazingness that is our daughter cannot be described in words here. She is a true miracle. And the Sassiest baby in Brooklyn.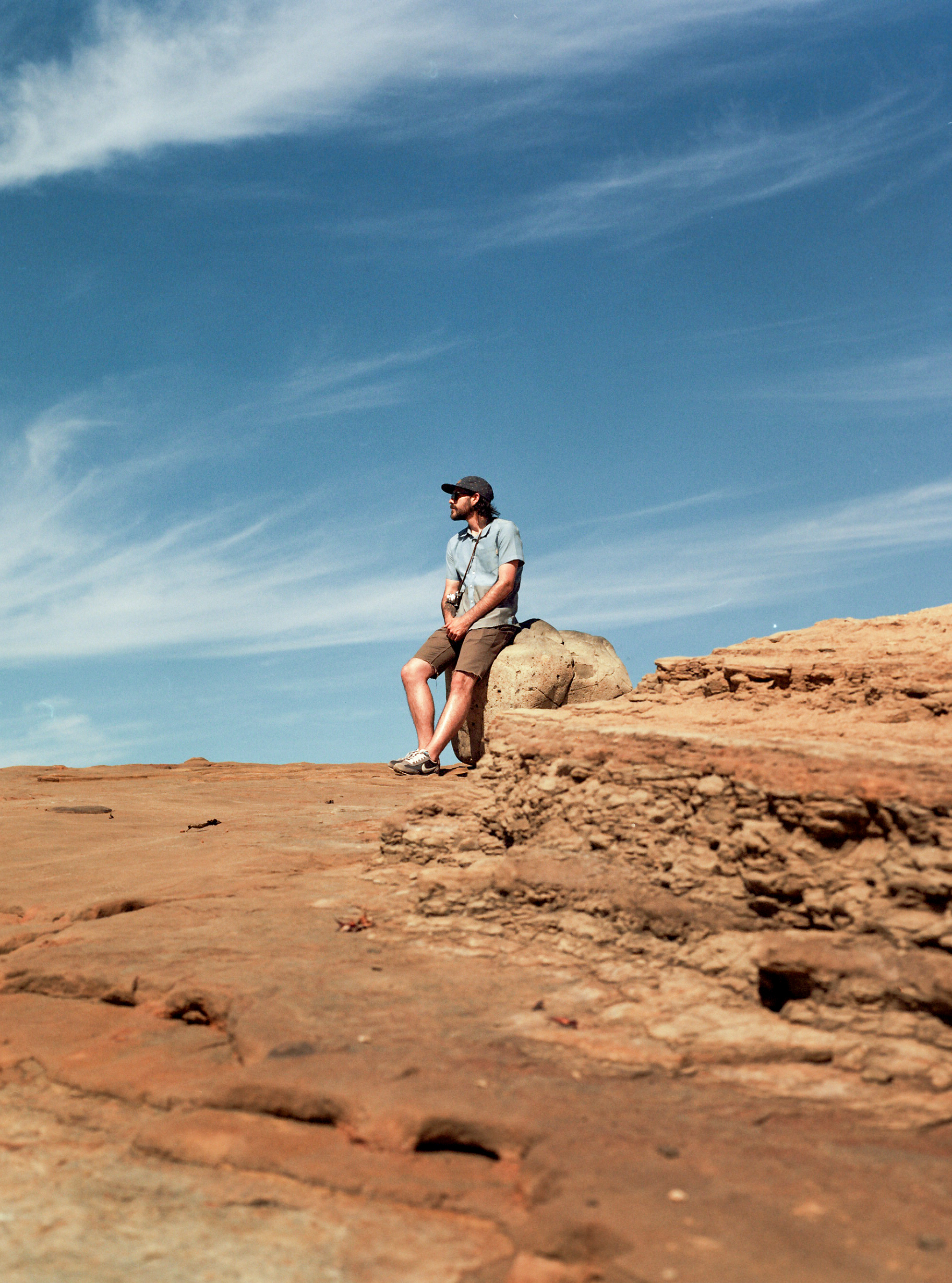 So we met because I couldn't convince a look book client to let me both model AND take pictures (come on tripod) - and I needed a photographer with an amazing eye and style that didn't make me yawn. George was the perfect fit, and little did we know they were also a perfect fit for each other. Our love for Oysters, Travel, and Film photography united us and we have been together ever since. It was so incredible how many things had to happen in order for us to meet at the exact time we did- it was meant to be.
IN 2014, George became very ill and was in and out of the hospital for months.
he said to ME, "it can't all be sex and oysters"- his own version of "for better or worse" - and that is how this blog was born.
"Love & Oysters" is a little more PG - so there it is.